Clean Beauty Holiday Gifts
Clueless what to get the the beauty enthusiast in your life? Well let us take out all of the guess work and just tell you. Check out our clean beauty stocking stuffers, gift sets, and luxe items below. We have everyone covered from our novices who only use bar soap, to the K-beauty fanatics, discerning gentlemen, and beauty connoisseurs.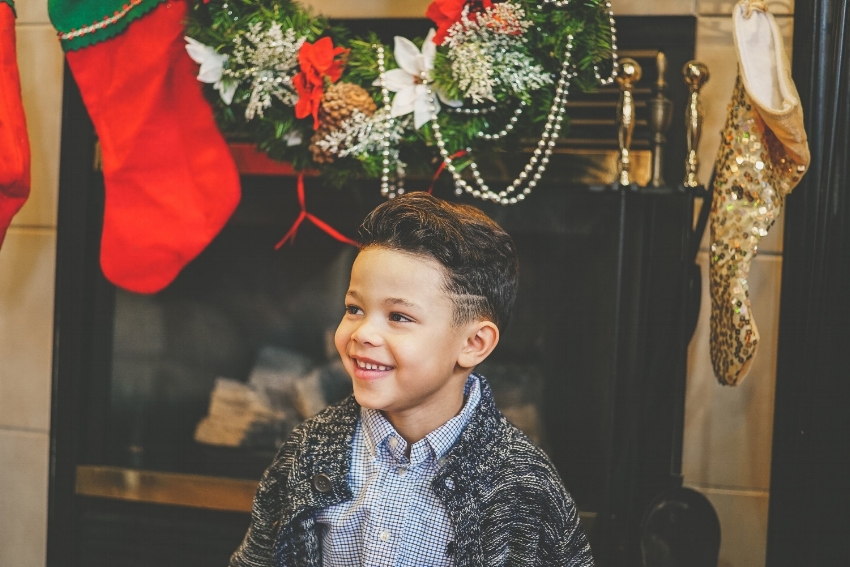 BRIOGEO Mystical Minis Revive + Repair Duo (US$18) are a limited-edition set of Briogeo's bestselling mask and shampoo in travel-friendly deluxe sizes. The name is derived by Brio meaning "full of life" and Geo representing "earth and nature". Combining the best nature has to offer to revive hair to its most balanced state, these high-performing formulas are free of SLS, parabens, sulfates, phthalates, and silicones. Instead, the 98 percent naturally-derived formulas are infused with the finest blends of natural plant and fruit extracts, oils, and antioxidants.
TATCHA Limited Edition Luminous Dewy Skin Mist Ornaments (US$20) are formulated with more than 20% botanical oils and humectants to leave skin dewy. A proprietary complex of Okinawa red algae and hyaluronic acid delivers highly efficient hydration to the skin, acting as the ultimate moisture magnet. It's also infused with hadasei-3 anti-aging complex, a trinity of Japanese anti-aging superfoods—green tea, rice and algae—that restores the look of youthful radiance.
WILD MEDICINE Mini Soap Six Pack (US$22) consist of six independently scented handmade soaps, including: tea tree essential oil, pine essential oil, coffee, eucalyptus essential oil, orange essential oil, and cinnamon. The Tea Tree Oil soap is an excellent natural remedy for hundreds of bacterial and fungal skin ailments such as acne, abscess, oily skin, blisters, sun burns, athlete's foot, warts, insect bites, rashes, dandruff and other minor wounds and irritations. A wonderful anti-septic. The pine oil soap has a refreshing and invigorating scent great as a mood elevator, rejuvenating the spirit. Pine oil is antibacterial, anti-septic, and anti- inflammatory. Good for acne, small sores, bites and itching. The coffee soap has proven to have wonderful effects on the skin. The caffeine in coffee has potent anti-inflammatory properties, which aid in reducing redness, inflammation and puffiness. It contains powerful anti-oxidant agents, protecting the skin against free radicals. Coffee tightens pores and removes dead skin cells and displays anti-wrinkle properties. The eucalyptus oil soap on the surface of the skin helps to relieve stress and pain. And is known as a mental stimulant and a decongestant. The orange oil is known for its anti-inflammatory properties, reducing topical irritation, and pain. It also a great antiseptic used to thoroughly clean small topical scrapes or wounds. Also the scent of orange oil is up lifting and rejuvenating.
NATURA BRASIL Maracuja Triple Phase Shower Oil (US$24) is a moisturizing treatment laced with vibrantly fragrant and soothing Maracujá oil from Brazil. It leaves skin sensuously smooth, radiant, and irresistibly scented. It is formulated without: parabens, sulfates, phthalates, mineral oil, PABA, petroleum, triclosan, DEA and animal ingredients. Maracujá oil is rich in omega 6 and has emollient properties that help maintain skin moisturization. It adds a light, pleasing texture to body care products and its restorative fragrance is extremely distinctive.
DRUNK ELEPHANT Out Of Office Kit (US$25) consists of products that will give you that vacation face even if you're not on vacation. It includes the D-Bronzi, Anti-Pollution Sunshine Serum, pure, 100% unrefined Virgin Marula Oil rich in omegas 6 & 9, and the Lippe Balm.
KREYOL ESSENCE Haitian Black Castor Oil Delux .15ml Set (US$40) contain's Kreyol Essence's Haitian Black Castor Oil in the original, chocolate, peppermint, and lavender formulations. Learn more about how Kreyol Essence contributes to economic development and women's empowerment in Haiti in our post on Social Change and the Beauty Industry. Buy a stocking stuffer and contribute to a great cause.
HERBIVORE Amethyst Body Polish (US$44) contains crushed Amethyst Gemstone combines with magnesium-rich salt, ultra-hydrating Organic Virgin Coconut Oil and night-blooming Jasmine Sambac to lavish your body with moisture. Crushed amethyst gemstone are known for their revitalizing energy. The amethyst gemstone crystals are super finely ground and blended into the formula. When used as an exfoliant, amethyst crystals improve skin's texture and help to preserve and restore its youthful, luminous appearance. Jasmine Sambac Oil comes from the night blooming variety of Jasmine. It is a sweet and exquisite oil that has been used in skincare and perfumery for centuries with good reason—the scent is intoxicating and the oil itself works to increase the skin's moisture content and increase appearance of elasticity. Virgin Coconut Oil is one of nature's richest sources of Lauric Acid, known for its intensive moisturizing properties as well as its skin calming and soothing abilities. Magnesium (Epsom Salts) is a nutrient-rich mineral that is included into the formula for its calming effects. Magnesium is absorbed into the skin as you scrub, offering relief from topical skin concerns like irritation as well as promoting calm and tension relief all over your body.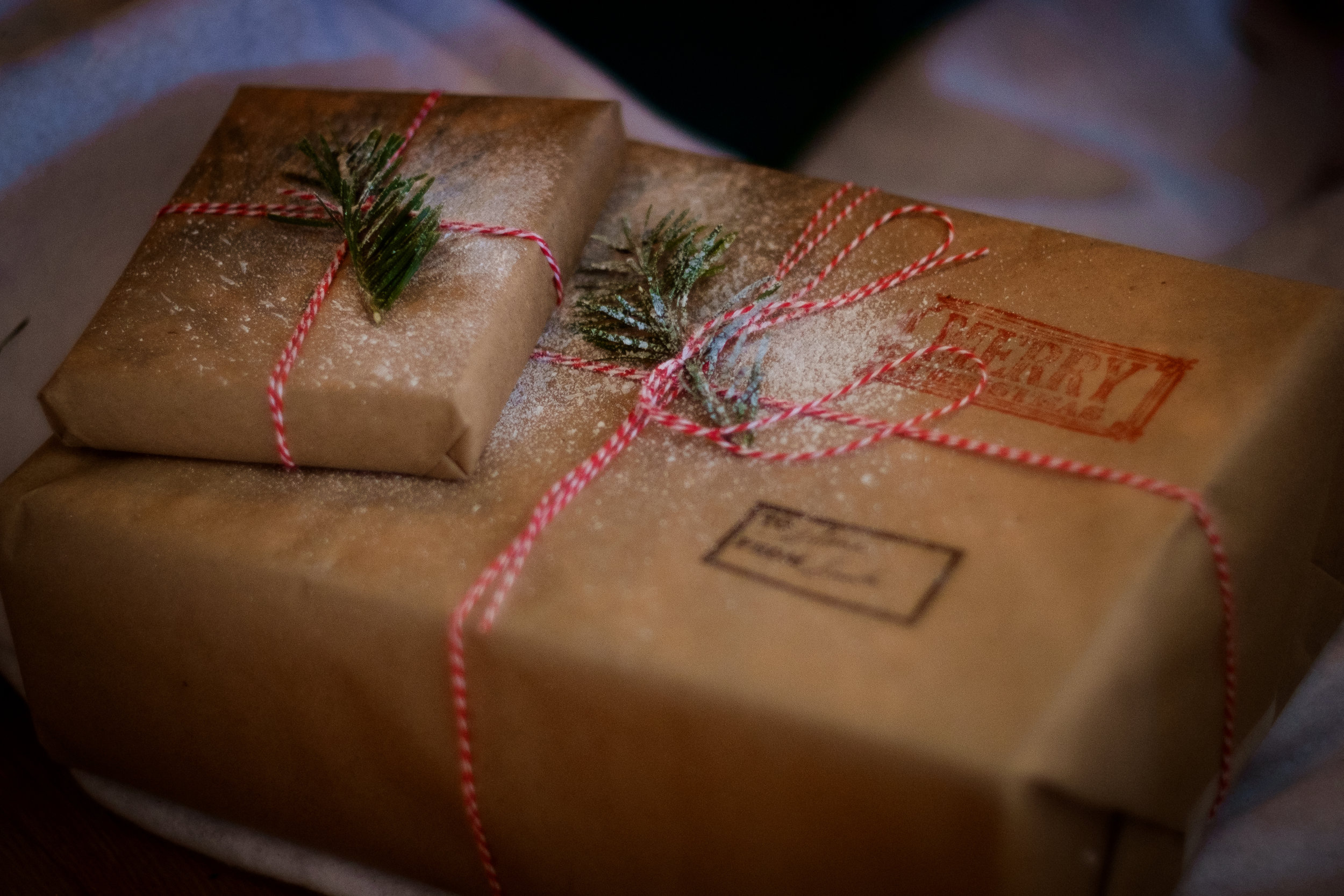 INDIE LEE Discovery Kit (US$29) This 4-piece kit contains the Brightening Cleanser to gently wash away makeup and impurities, COQ-10 Toner to hydrate, rebalance, and protect against environmental stressors, Squalane Facial Oil to hydrate and help improve the appearance of texture and tone, and the I-Waken Eye Serum to rejuvenate and hydrate tired eyes.
NATURA BRASIL Handmade Cluch Set (US$45) comes in 4 versions: Acai, Castanha, Cacau, and Maracuja. Each set consists of a hand cream and exfoliating soap made of crushed acai seeds, castanha oil, cacau butter, OR maracuja oil in a raffia clutch hand-crafted by the women of the Porto Sauípe Artisans Association.
WISHTREND: Kennie's YIN YANG BOX Skincare Routine (US$59) is perfect for our K-beauty novices and veterans alike. The Yin and Yang boxes are only available at this price until December 19th, 2018 (CST). Get free shipping with code KENNIEFS. Both boxes feature Klairs products but the products in the Yin box are formulated for sensitive skin, including an unscented version of our holy grail toner the Klairs Supple Preparation Toner.
TATCHA Obento Box (US$64) is a four-piece set formulated with pure Japanese ingredients to give skin a youthful, healthy-looking glow and leave it perfectly prepped for makeup. The silky Luminous Dewy Skin Mist is packed with 20% botanical oils and humectants giving the skin a boost of hydration and an instant dewy glow. Use before makeup to prep skin or after makeup to refresh. The Water Cream is an anti-aging moisturizer that transforms to release a burst of skin-improving nutrients and refreshing hydration for clear, poreless-looking skin. The Silk Canvas is a velvety smoothing balm of pressed silk that primes and makes makeup last longer while keeping it out of skin, helping to prevent clogged pores and breakouts. Reveal an instant and lasting glow with this creamy anti-aging Violet-C Radiance Mask, packed with brightening Japanese beauty berry, two types of vitamin C, and smoothing AHAs from seven fruits.
FARMACY Luxe Honey Kit (US$121) includes four full-size Honey Collection favorites in a farmhouse-chic crate. The Clean Bee Cleanser helps maintain the skin's natural moisture barrier with honey, glycerin + hyaluronic acid, leaving skin feeling soft and clean. The Honey Potion is a healing face mask made with an antioxidant-rich proprietary honey blend that warms when activated to revitalize skin and deliver intense moisture. The Honey Drop gel-cream locks in hydration, plumps and nourishes skin with a triple hyaluronic acid complex and six natural superfoods. Lastly, the Honey Butter Beeswax Lip Balm is formulated with honey and our three-C complex (coconut oil, cocoa butter and cupuaçu butter). Honey Butter moisturizes and conditions lips + preps for a smooth color application.
HUYGENS PARIS Honey Citrus Home Aromatherapy Kit (US$168) includes a full size reed diffuser, home fragrance spray and essential oil candle in their Verveine d'Huygens essential oil blend. This is the perfect treat for someone who never has time to pamper themselves. Huygens products are cruelty free and made without parabens, endocrine disruptors, mineral oil, phthalates, sulfates, artificial colors, toxins, PEGs, nanoparticles, and phenoxyethanol.

For the Discerning Gentleman
KREYOL ESSENCE Healthy Beard Box (US$30) The healthy beard box contains the Haitian Moringa Wash and the Peppermint Haitian Black Castor Oil. The face wash will gently cleanse your face and beard while removing dirt, flakes and odors without drying out your facial hair and skin. The castor oil will condition and promote growth of your beard. The aromatic peppermint and rosemary aroma will be enjoyed by all and result in the healthiest beard.
18.21 Man Made Gift Bundles (US$42-104) contain different combinations of their wash, clay, paste, pomade, wax, premium hair spray, and sweet tobacco spirits. The Man Made wash is a fortifying shampoo, conditioner and body wash, all in one infused with Macadamia Glycerides, Hydrolyzed Quinoa, and Hydrolyzed Jojoba Esters to bind moisture, provide sheen and strengthen the hair & skin. The Man Made Paste has medium hold and a satin sheen fusion of wax and grooming cream that is water soluble mixture that shapes, refines texture, controls frizz and adds a bit of moisture. The pomade has medium hold, shiny finish, and is a non-greasy water soluble blend of wax and elastic fibers that tames texture and rinses out easily. The Man Made Clay has a medium to strong hold, matte finish hybrid of wax and clay. It is a water soluble mixture of clay, wax, and elastic fibers that roughens and texturizes the hair with a shine-free, pliable hold that's touchable and not too stiff. The Man Made Wax has high hold, satin sheen fusion of wax and clay. It is a texturizing formula that separates, defines and manipulates hair. The wax lends a frizz free finish with a low sheen. The premium hair spray is a fast drying, flexible hold, satin sheen hair spray. Its a high-density finishing mist that details texture and controls style with an all day flexible hold. The spray is a water soluble mixture that controls frizz, fly away and protects against humidity without weighing the hair down. Pretty sure we don't need to describe SPIRITS.
OARS & ALPS Oarsman Holiday Kit (US$122) The holiday kit includes full-sized version of the the Face + Eye Cream, Solid Face Wash with activated charcoal exfoliants and other natural ingredients to dissolve deep-down dirt, the Wake Up Eye Stick is crafted from Persian Silk Tree to help reduce fine lines and dark circles, and the Blue Charcoal Oars Bar is for guys looking for a deeper clean. This bar is best suited for guys who are looking to exfoliate away dead skin cells and bacteria that lead to pimples and acne on the body.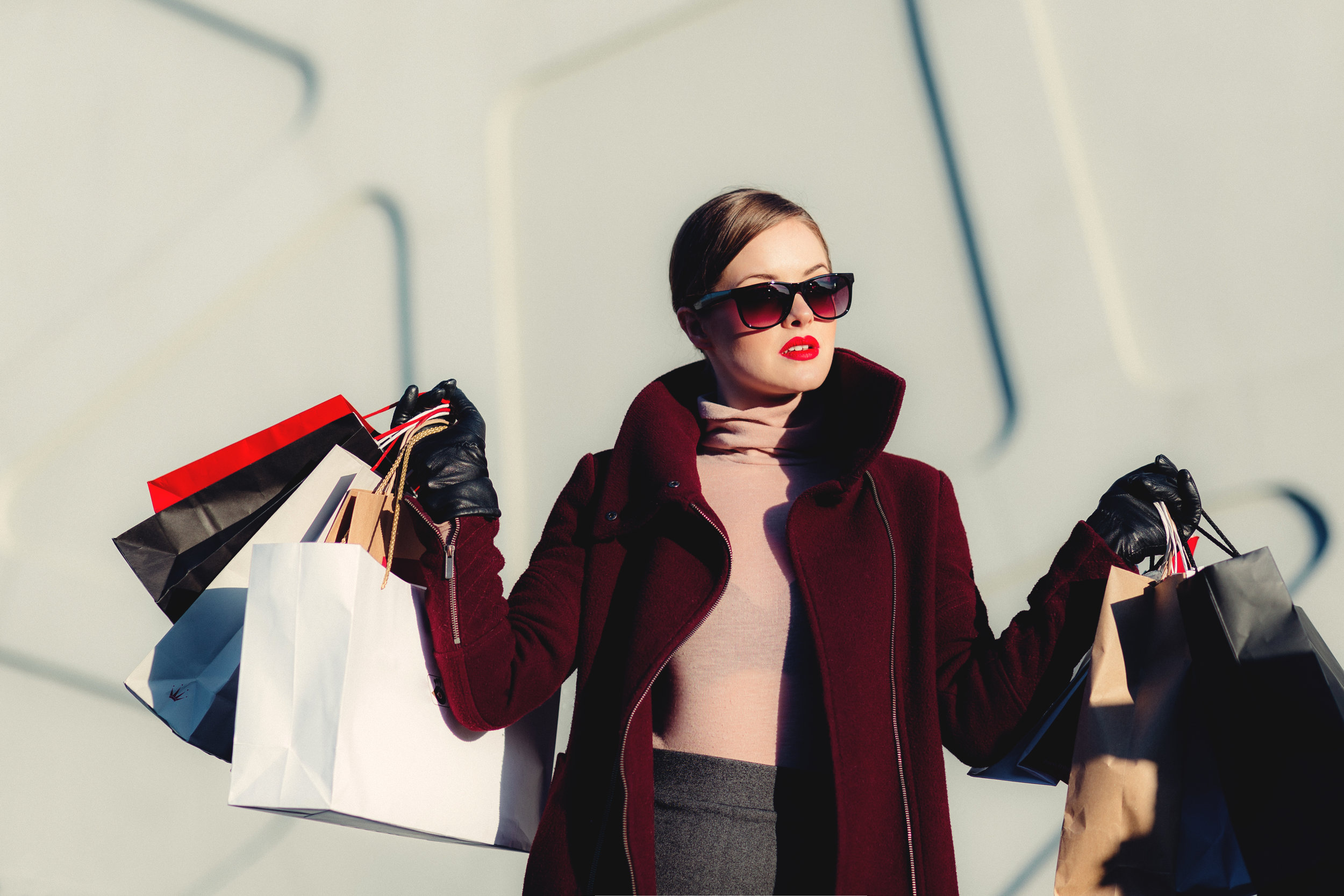 Now take a deep breath, burn a candle, and drink a warm cup of cocoa because we want you to be nice and calm before you see the price tags below. These gifts are for those men and women in your life who you know will cry with joy when they receive them, who will sell a kidney and or their first-born child for their favorite skincare serum, and who will be ecstatic even if it is the only gift they receive.
VINTNER'S DAUGHTER Active Botanical Serum Limited Edition. (US$305) Vintner's Daughter makes one product and does it so well that it receives awards and accolades enough for a full skincare line. Their Active Botanical Serum is packed with actives and formulated to penetrate skin and help make it more supple, healthy and resilient. This is the perfect gift for the skinthusiast in your life!
DRUNK ELEPHANT The Trunk. (US$425) Drunk Elephant products are meant to be used together as a system that avoids 6 common ingredients (Essential Oils, Drying Alcohols, Silicones, Chemical Screens, Fragrance/Dyes and SLS,) that they believe are at the heart of almost every single skin issue. They don't formulate for skin types, but rather for all skin and they believe that avoiding harsh sensitizers and irritants is equally as important as handpicking the highest-quality, most clinically-proven, cleanest ingredients available. The trunk includes 10 full sized products that are meant to be used in prescribed morning and evening routines.
TATCHA The Holiday Ritual Kiri Collection (US$445-605) comes in 4 versions based on skin type: normal to dry skin, normal to oily skin, ultra-hydrating for dry skin, and calming for sensitive skin. Each collection includes 6 full-sized products in a handcrafted, limited edition kiribako gift box, adorned with gold and silver that pays homage to the Japanese art of Kumiko woodworking.